A Strong History
Founded in 1985 by veteran boat builders Richard Difede and Roger Hatfield, Gold Coast Yachts is one of the longest running boatbuilders in the United States. Located in the beautiful US Virgin Islands on the island of St. Croix, the company has produced nearly 140 multihull vessels over the course of its 35 years in business.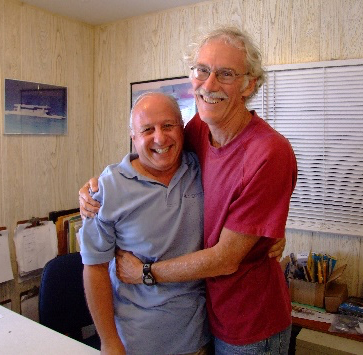 Gold Coast Yachts has not only seen but pioneered many changes in techniques, materials, and styles of multihull construction throughout its history. This has allowed our company to keep pace with the dynamic needs of an ever-changing boatbuilding market. With budgets and buyers in the modern multihull vessel market evolving to meet new capacity needs, rising customer expectations, and shifting USCG regulations, Gold Coast Yachts has the experience to deliver a custom designed boat within a budget that will check all of the boxes.
Investing in Future Generations of Boatbuilders
A significant point of pride at Gold Coast Yachts is our staff and employee retention coupled with the fact that we are an employee-owned company. We celebrate an average employee length of service of 10 years. Because of this, we have accumulated and are able to pass down decades of boatbuilding knowledge to newer employees.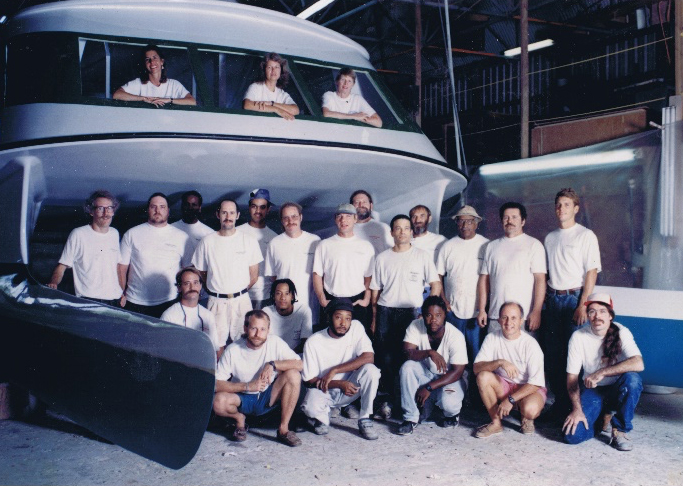 One of the driving factors in retaining great employees is investing in training. That is why GCY has partnered with various government agencies to be able to provide apprentice training programs. Through these programs, new team members join GCY in a regimented training program led by a master fabricator to learn the ins & outs of composite boatbuilding.
Designing a Bright Future
Unlike some boatbuilders, Gold Coast Yachts has a dedicated group of designers & engineers on staff that work directly with clients as part of the construction process. We have a foundation of proprietary multihull designs that can be customized to meet just about any customer need. Our design & engineering staff is also looking toward the future of boat design and always developing new & efficient models to help maintain a competitive edge in an ever-changing market.